Israeli, Palestinian, and international human rights organizations have all described the situation in Palestine and Israel as one of Apartheid.  This is a reality that must be understood and addressed.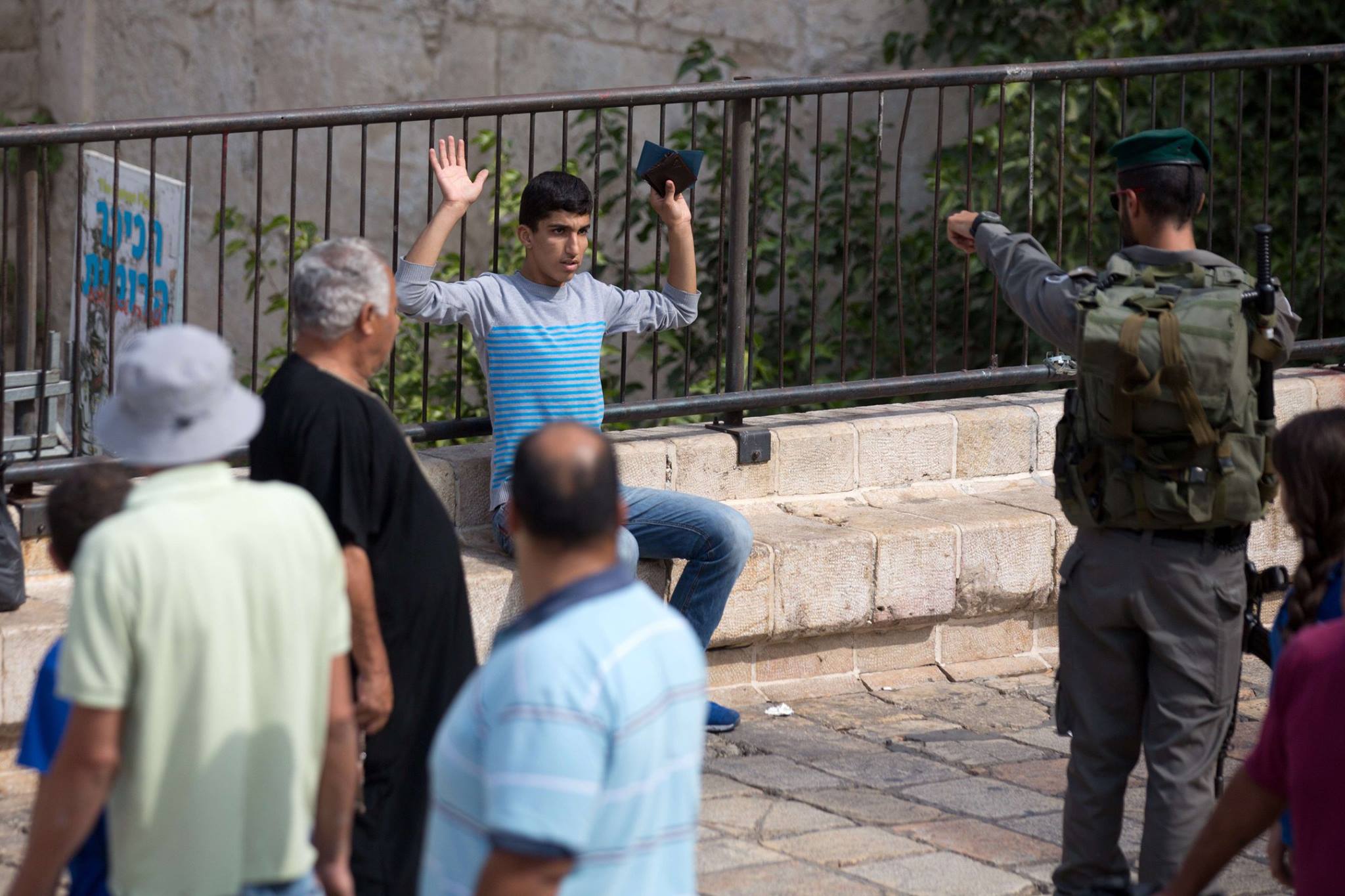 Since 1948, AFSC has worked in Israel and Palestine to realize a just and lasting peace for all people in the region. Today, our teams in Jerusalem and Gaza work with both Palestinian and Israeli partners as they challenge the militarization of Israeli society and the fragmentation of Palestinian identity while also working to end human rights abuses and the occupation.  
For decades AFSC has called attention to the systematic inequality that exists between Palestinians and Jewish Israelis. These inequalities are not just the result of the ongoing occupation, but also are a reality for Palestinians living inside Israel. Inside Israel Palestinians live under laws that limit their basic rights including where they can buy a home, what they can say, and who they can marry, limits not imposed on Jewish Israeli citizens. Over the last two decades the inequalities that exist between Palestinians and Jewish Israelis have become more pronounced as the occupation has become more entrenched.  
As early as 2003, Palestinian human rights organization (with support from South African anti-apartheid activists) began to describe the situation in Israel and Palestine as a situation of apartheid. Over the next two decades a variety of international and Israeli leaders including former President Jimmy Carter, Israeli Prime Ministers Ehud Olmert and Ehud Barak, and former U.S. Secretary of State John Kerry all warned that without change Israel would become an apartheid state.
Israeli human rights organizations Yesh Din and B'tselem as well as Human Rights Watch have all conducted legal analyses that outline how the current reality in Israel and Palestine is a situation of legal apartheid. Most recently, Amnesty International declared that Israel was subjecting Palestinians to apartheid founded on policies of "segregation, dispossession and exclusion" that amounted to crimes against humanity.
AFSC's use of the term apartheid should be understood in this evolving context. We use the term to accurately describe the realities of inequality and discrimination that exist on both sides of the green line in Israel and Palestine. We use it to make clear our commitment to the realization of not just the end of Israel's occupation, but justice and equality for all people in Israel and Palestine regardless of their location. And AFSC's support for divestment from Israeli apartheid brings us in line with this commitment.