The American Friends Service Committee (AFSC) is a Quaker organization that includes people of various faiths who are committed to social justice, peace, and humanitarian service. Its work is based on the Quaker belief in the worth of every person and faith in the power of love to overcome violence and injustice. 
AFSC's history in Gaza traces back to April 1948.
Since 1948, AFSC has worked in the United States, Israel, and the occupied Palestinian territory with Palestinians, Israelis, and other committed activists to support nonviolence, challenge oppression, and—since 1970—to end Israel's occupation of the Palestinian territory. This work is guided by our "Principles for a Just and Lasting Peace in Palestine and Israel." These principles support the implementation of international human rights and humanitarian law and call for an end to Israel's occupation of the Palestinian territory, implementation of refugees' right of return, equality, and justice for Palestinians and Israelis.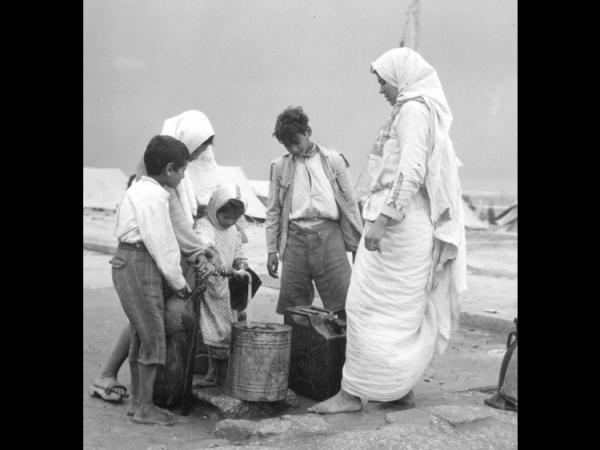 AFSC's history in Gaza traces back to April 1948, when staffers traveled to the Middle East to explore the possibility of helping to facilitate reconciliation between Arabs and Jews. Their insights helped AFSC agree to the urgent request from the United Nations to take a 15-month engagement supporting displaced Palestinians in Gaza starting the following year. 
AFSC's Gaza staff ultimately oversaw 10 camps: Al Faluja, Bureij, Deir al-Baleh, Gaza, Jabalia, Maghazi, Nuseirat, Kahn Yunis, and Rafah. After tackling the most urgent needs of food, shelter, and sanitation, staff turned their attention to education for all of the children. This was unique at a time when girls and lower-class boys traditionally had no access to school. The structures set up by AFSC in Gaza formed the basis of what became the United Nations Relief and Works Agency (UNRWA).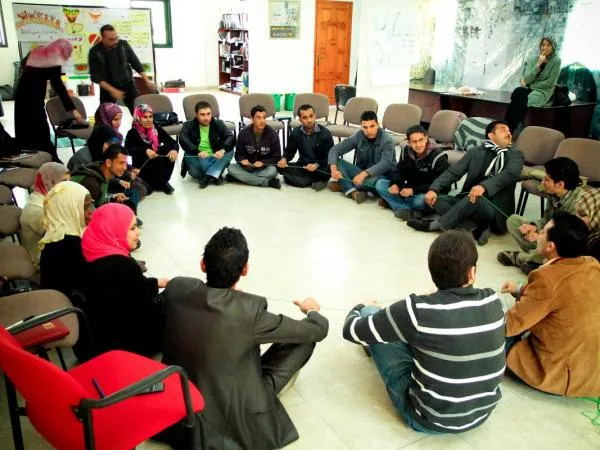 AFSC's early relief work was linked to direct diplomacy that AFSC waged continually—openly in the U.S. press, and quietly in tents and offices all over the region. Our voice was one of the first and most forceful speaking out regarding the need to allow Palestinians to return to their homes and warning that intractable problems lay ahead if hundreds of thousands of people were abandoned, with no recourse for either return or voluntary resettlement with compensation.
While AFSC ended its refugee relief work in 1950, AFSC remained engaged in Gaza and what became Israel and the West Bank. In Gaza this work included setting up pre-school activities centers in coordination with UNRWA. Many of these centers continue today as independent kindergartens.  
In the 1970s AFSC started the first legal aid clinic for Palestinians living under Israeli occupation, which now also functions independently. In the 1990s, AFSC began working with Palestinian young adults across the occupied Palestinian territory, and that work continues today from AFSC's offices in Jerusalem and Gaza. 
All of this work has been complemented by U.S.-based advocacy work that focuses on realizing freedom, equality, and justice for all Palestinians and Israelis.  
The Gaza Unlocked campaign was jointly developed by AFSC Palestine Program staff in Gaza and Jerusalem and AFSC's U.S.-based advocacy team.
Visit AFSC's Archives online to learn about AFSC's history in Gaza and in Israel and Palestine.