Last week 70 members of the U.S. House of Representatives sent an open letter to the US Secretary of State requesting immediate action to "alleviate the growing humanitarian crisis in the Gaza Strip."
Members of Congress request action on Gaza
Last week 70 members of the U.S. House of Representatives sent an open letter to the US Secretary of State requesting immediate action to "alleviate the growing humanitarian crisis in the Gaza Strip."
The letter specifically requests the U.S. administration restore funding to the United Nations and Relief Works Agency (UNRWA) and USAID projects in Gaza. Earlier this year the Trump administration withheld $65 million that was pledged to support UNRWA, announcing that "funds are frozen for consideration" and called for unspecified reforms to the UN agency.
In May, 13 U.S. Senators sent a similar letter to the Secretary of State, also calling on restoring funding to UNWRA.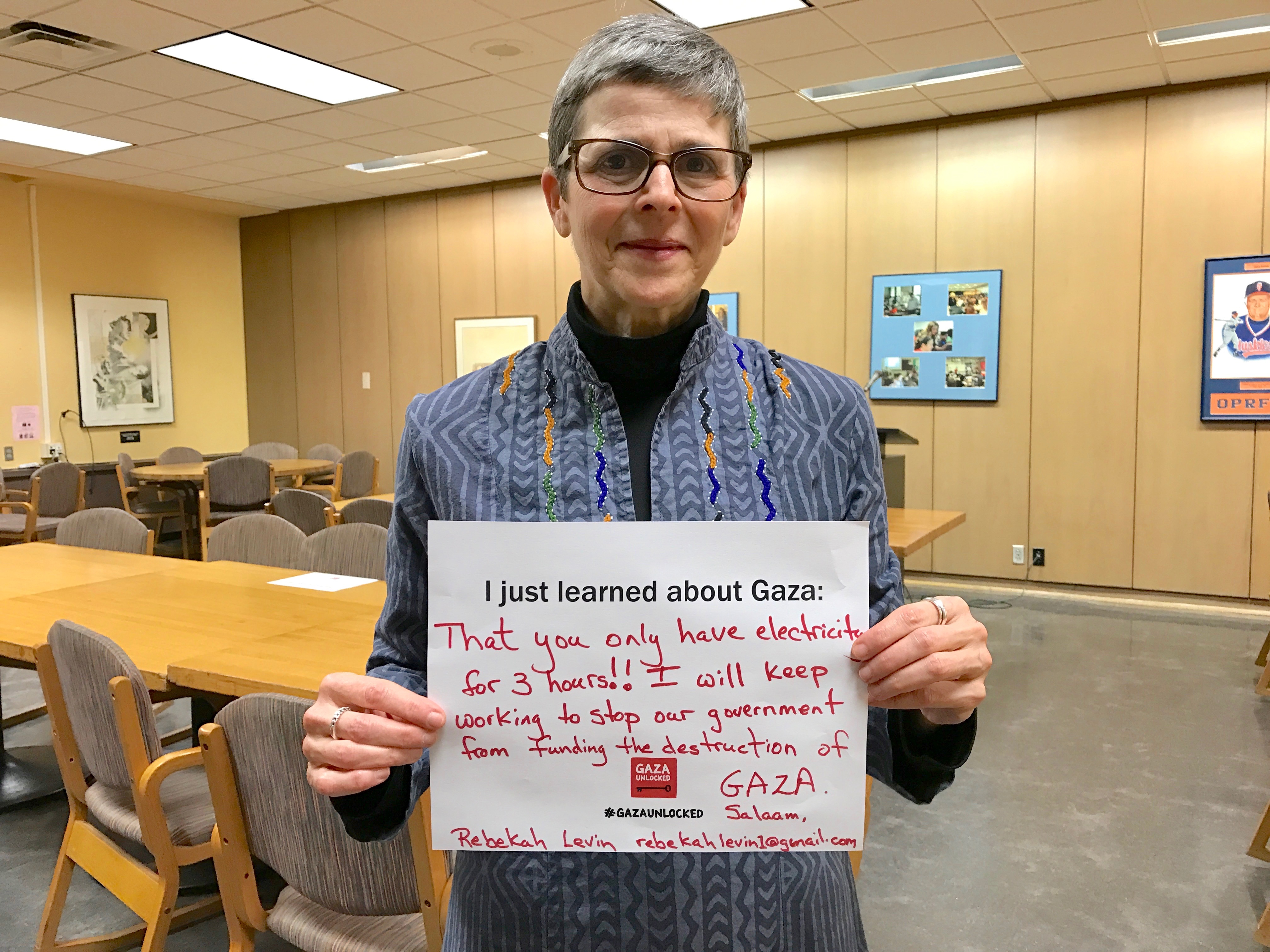 In the July 30 letter, U.S. Representatives wrote, "We have heard from U.S. government-funded nonprofits, who are providing critical medical treatment to thousands in Gaza, that the funding uncertainty caused by the Administration's policy review, has forced them to lay off staff and cut back life-saving services. Due to the thousands of people who sustained injuries during recent protests, it is even more urgent that the U.S. continue funding humanitarian aid."
To better understand the vital role UNRWA plays in Gaza, in the year 2000, UNRWA provided approximately 80,000 Palestinians in Gaza with food aid. That number has grown to one million people now receiving food aid in Gaza.
"We believe the U.S. should encourage all parties to increase access to electricity flow into Gaza to meet the critical need for reliable energy. We should also push our partners to ease the blockade on the movement of good, equipment and people in and out of the territory, especially for materials and supplies related to critical projects like medicine, hospital supplies and water treatment," the U.S. Representatives wrote regarding the blockade.
"Alleviating the poverty, unemployment, food insecurity, and lack of access to adequate health, clean water, and electricity in Gaza is a critical first step to improving the security and safety of both Palestinians and Israelis," stated the 70 U.S. Representatives.