"There is no hospital in Gaza that can perform a transplant surgery so we relentlessly sought a hospital outside that could carry out this operation."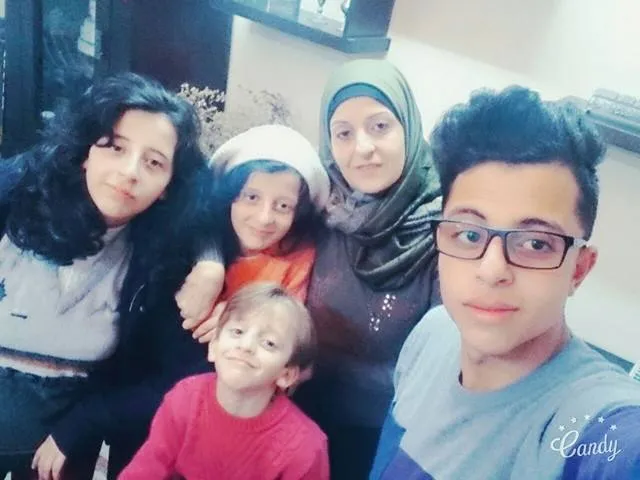 I am a working mother. This means I go to work at 8 a.m. and return at 16:30 p.m. I have four children, and my husband is an engineer working for the Gaza municipality.
The blockade has impacted my family most in terms of health.
One of my children was born with hepatitis. For two years she required special treatment and a special type of milk that is not available in Gaza. I tried to bring this milk for her from the West Bank or from Israel. Sometimes I succeeded, but usually we were not able to get the milk for her. When I succeeded I bought a large amount of milk and stored it for her. When she was two, she died as if she was telling me "I am going now to rest and I leave you in an unbearable suffering."
One year later my husband was diagnosed with fibrosis of the liver. His symptoms started to impede his movement, and his body started to collapse. Doctors decided a liver transplant was the only option; if not, he would die. This is where my real story with the blockade started.
Over 30% of patients in Gaza who need outside treatment are denied permits to leave or are delayed treatment.
There is no hospital in Gaza that can perform a transplant surgery so we relentlessly sought a hospital outside that could carry out this operation. We tried repeatedly to go to Israel for medical examinations. Several times permits were issued but usually permits were denied. We couldn't regularly reach appointments.
We therefore decided to travel to Egypt since we heard about a qualified institute there, but the borders to Egypt are also closed. We spent a long time trying to coordinate our entrance to Egypt, getting a medical referral, and waiting for the Rafah crossing to open. We waited for six months while my husband was in limbo between life and death and living on pain killers. Finally, the Rafah crossing opened, but we were amazed at the number of people waiting to travel. We registered our names for travel. We waited another two months before our turn arrived.
I travel with my husband and my sister-in-law. I was asked why I wanted to travel and I answered that we were the only ones who could donate to him. After four months of waiting, leaving my children under the care of their 70-year-old grandmother, we were surprised to hear that the results showed our incompatibility for a donation. This meant seeking an alternative and more suffering.
How could I return to Gaza, wait for another two months for the crossing to open? Who in Gaza would accept to donate and go to Egypt (the conditions in Egypt require that the donor is from the same nationality or a relative). The search lasted for one whole year. During that time my husband lay in the Intensive Care Unit. We finally found a relative living in Egypt who was ready to be a donor.
It was a long period of suffering. I thank God that the operation was a success and my husband returned home. He needs to go for checkups in Egypt every six months, but this is impossible in view of the blockade.
I almost became a widow because of the blockade. A widow who would suffer tremendously with her four children, but God took care of us. I was blessed to be able to move to solve the problem, but I think of the other people who are unable to do the same.
Help unlock Gaza: Contact Congress today, and urge them to take action to end the blockade.