Join AFSC in memorializing those killed in Gaza during the ongoing attacks by Israel while also demanding change.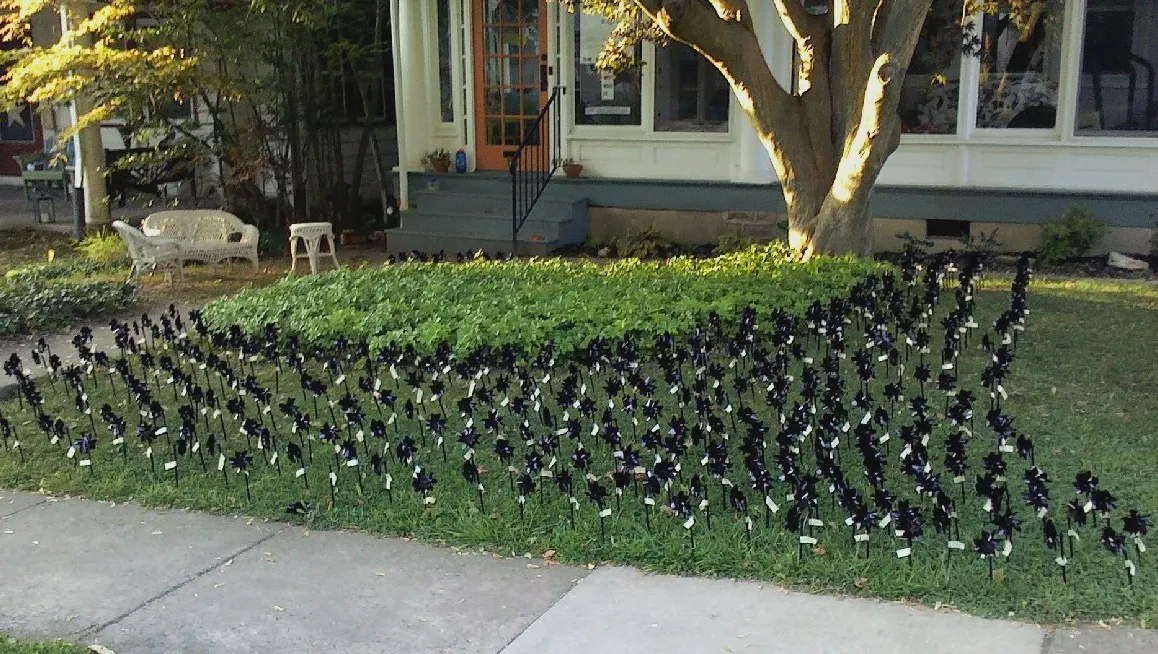 We are asking individuals and groups to create displays of pinwheels to memorialize those killed during the attack. Displays can be put up in front of homes, on college campuses, near places of worship, or in other public spaces. 
Use the display to call attention to Israel's attack on Gaza and the Gaza siege, to demand accountability for rights violations that occurred in Gaza, to call for an arms embargo on Israel, and to open conversations about boycott, divestment, and sanctions (BDS) campaigns. 
Together we can bring change.