An op-ed by AFSC's Palestine-Israel program director Mike Merryman-Lotze.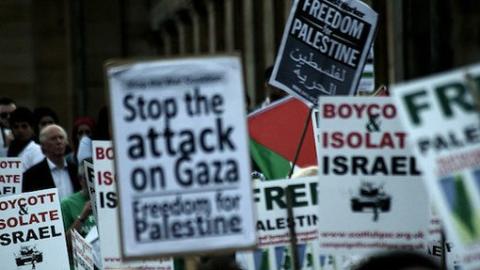 This fall, the U.S. agreed to provide $38 billion in military aid to Israel over the next ten years, ensuring America's continued role in funding the occupation of Palestine. Meanwhile, my friends and colleagues here in Gaza live in fear of another significant Israeli attack in the near future.

They have every reason to fear another major escalation — violence is a daily reality in Gaza. In two recent incidents, a rocket was fired from Gaza into Israel without causing damage or injuries, and in both instances Israel responded by bombing targets throughout Gaza...