The American Friends Service Committee (AFSC) seeks abstracts for an anthology tentatively entitled – "Gaza: Reimagining the Boundaries of Possibility." Writers from Palestine are invited to submit essays for this anthology.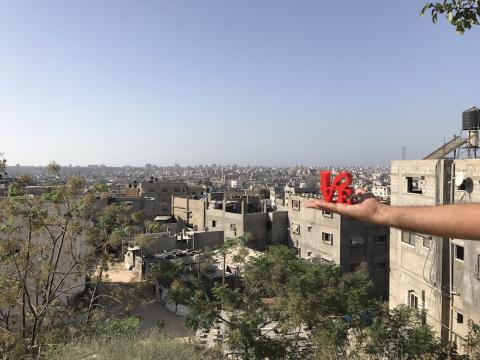 Gaza: Reimagining the Boundaries of Possibility - Call for abstracts
The American Friends Service Committee (AFSC) seeks abstracts for an anthology tentatively entitled – "Gaza: Reimagining the Boundaries of Possibility." Writers from Palestine are invited to submit essays for this anthology.
The goal of the anthology is to explore the central question, can a better future for Gaza be imagined as a part of a broad vision of ending the Nakba through return, restoration of rights, and achieving justice?
Palestinian voices on Gaza have often been rendered silent. We hope this anthology provides an opportunity for Palestinians to articulate their ideas and conceptualize Gaza's future within the broad context of Palestinian politics, history, and culture.
The extensive publications on human rights abuses, life under blockade, and occupation rarely reflect on how Palestinians in Gaza can realize their potential and move toward a sustainable future. Very little has been written about what needs to happen to move towards a sustainable future in which Gaza's potential is fully realized after the military occupation ends.
While the focus of this anthology is Gaza, Gaza cannot be viewed in isolation.  A key question is how to reverse the fragmentation imposed on Palestine as a result of settler colonialism and occupation. Given Gaza's historical role as one of the main centers of resistance to occupation, the anthology will challenge attempts to separate and isolate the Gaza Strip. A key goal of this book is to reaffirm Gaza's place in the identity, conscience, and history of the Palestinian people.
We look forward to submissions of abstracts for chapters that will help shift the current discourse on Gaza. We hope the anthology will help reset the agenda for advocates and experts who focus on Palestine as part of their political, humanitarian, or advocacy work. We welcome abstracts for chapters that identify the roots of Gaza's current problems and imagine its future. The collection of essays in this anthology will create a new discourse about Gaza and its people, by introducing authentic analysis, rooted in scholarly and personal understanding. In imagining Gaza's future, writers are encouraged to focus on a specific issue relating to the political, economic, cultural, or social life in Gaza.
Abstracts should be shaped with these goals in mind.
Guidelines for Abstract Submission
Before submitting an abstract review all of the points below.
Submit all abstracts to gazaunlocked@afsc.org
The last date of submission for an abstract is Thursday, October 1, 2020
Abstracts can be submitted in Arabic, English, or both languages.
Writers of the abstract will be notified of the receipt of their abstract within one week of submission.
Abstract submission should include a title. Include the author's legal name as it appears on their ID card with the abstract.
The abstract is limited to 500 words.
If the abstract is accepted, the author will be expected to write a chapter with a word count ranging between 10,000 and 15,000 words on the subject of the abstract.  Final articles can be written in Arabic and will be translated by AFSC.
Abstracts will be reviewed after the submission deadline.  All authors will be informed of whether or not their abstract has been accepted for development into a paper by October 30, 2020.
This will be a competitive process for limited space and not all abstracts will be accepted.
Incomplete submissions and submissions not following guidelines will not be accepted.
An independent editorial committee of scholars, activists, and academics will review the abstracts.
AFSC History/Background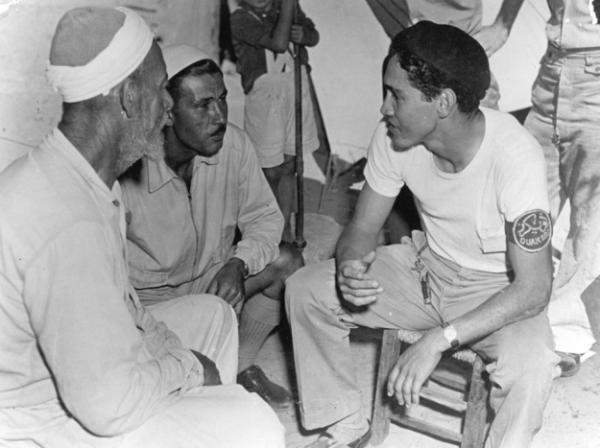 Founded in 1917, AFSC is a non-profit Quaker organization that promotes lasting peace with justice, as a practical expression of faith in action.  Our mission is to create practical demonstrations of the power of nonviolence to bring about lasting peace, to overcome injustice, and to bring wholeness to communities wounded by violence and oppression.  Through offices in sixteen countries around the world and in 37 cities around the United States, AFSC implements programs to transform and end conflict, build just economies, facilitate restorative justice processes, challenge racism and prejudice, achieve just immigration policies, and otherwise support efforts to realize peace with justice.
In 1948 AFSC was asked by the United Nations to provide assistance to those displaced as a result of the 1948 War. AFSC began providing assistance in response to this request in early 1949, setting up the refugee camp system in Gaza. In 1950 AFSC turned over responsibility for the refugee camps in Gaza to the newly formed UNRWA but continued programmatic work with the aim of meeting people's needs, reducing suffering, and helping to resolve conflicts in the region.
Since 1970 AFSC has had a continuous presence through offices and programs in Gaza and the West Bank (including East Jerusalem). AFSC currently maintains offices in Jerusalem and Gaza and works with a variety of Palestinian partners.
AFSC's work in Palestine is also complemented by advocacy work conducted in the U.S. which aims to change U.S policy and impact U.S. public opinion as part of an effort to realize a just and lasting peace in Israel and Palestine. Currently AFSC leads work in three areas including supporting BDS, co-leading the No Way to Treat a Child Campaign with Defense for Children International – Palestine, and leading the Gaza Unlocked Campaign. Learn more information about AFSC's history of work in Gaza.