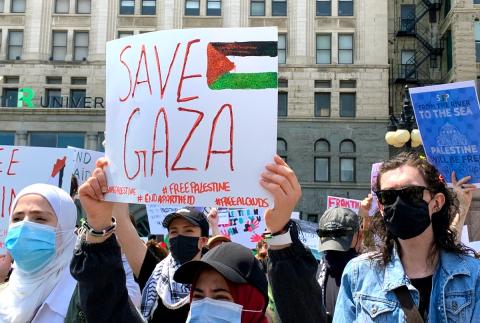 Action is needed to end the Israeli military blockade of Gaza.
The Gaza blockade has been in place for more than 15 years, with increasingly devastating impacts on the health, well-being, and livelihoods of Palestinians in Gaza. Restrictions on the import and export of goods from Gaza has led to general unemployment rates of over 50 percent, rising to over 70 percent among women and youth. The Gaza economy has been destroyed and over 80 percent of the population is dependent on international assistance to survive. Attacks on Gaza and the blockade have damaged water and sanitation systems, depleted stocks of basic medicines and vital medical supplies, and destroyed key electrical infrastructure resulting in a situation where people's basic needs cannot be met.
Three days of Israeli army attacks on Gaza in August, 2022 killed dozens of Palestinians, including children, and injured hundreds more. This comes a year after the Israeli attack on Gaza in May 2021 that damaged or destroyed over 10,000 homes, razed land, and destroyed basic infrastructure and businesses. Reconstruction is needed, but cannot occur because of the blockade.
This situation cannot continue.
Ask Congress to support changes to U.S. policy toward Gaza by calling for an immediate, complete, and unconditional end to the Gaza blockade.